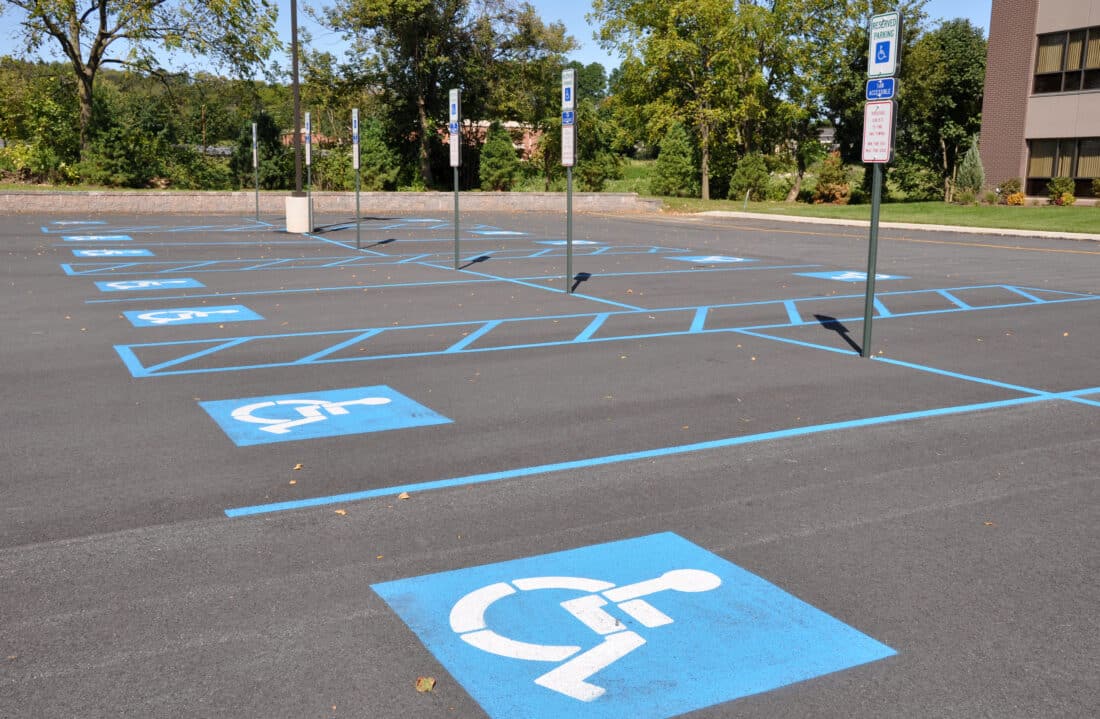 ADA – PHYSICAL WORLD
Title III of the Americans with Disabilities Act covers equal access for customers, clients, patrons, patients, or whatever other name a business may assign to the people who purchase their goods or services. In this article learn how the ADA impacts the physical environment of your small business.
ADA in the physical world
In 2010, the US Dept of Justice passed the ADA standards for Accessible Design.
You might think that as a small business owner, you would be exempt from meeting these standards. You would be wrong! Title III applies to all physical business locations regardless of their size or industry.
It specifically applies to all establishments that qualify as a place of "public accommodation," meaning the physical location is open to provide goods or services to members of the public.  And it covers everything from parking spaces to aisle clearance to bathrooms.
Examples of ADA physical requirements
The types of regulations you will find in perusing the ADA Standards for Accessible Design cover such things as:
a) handicap parking spaces-how many are required, size, configuration, slope, required signage;
b) wheel chair ramps or zero barrier entry to stores, offices, and other places of public accommodation;
c) aisles within stores – width to accommodate wheelchairs, assistance in reaching goods on higher shelves;
d) ability to communicate with those who are visually or hearing impaired; and
e) Bathrooms – including everything from the height of toilet & sink to the placement of grab bars and trash receptacles.
Compliance with building codes isn't enough
If your business owns or leases space that customers, clients, or patients visit, get familiar with the standards!
ADA is a civil rights law, not a building code, and is not tied in any way to the building codes. So, you can pass all your building code inspections and still be in violation of ADA Standards. To ensure that your place of business is ADA compliant, hire a certified access specialist to review your physical space.
You can find the Title III section of the ADA Standards for Accessible Design here: https://www.ada.gov/regs2010/2010ADAStandards/2010ADAstandards.htm#titleIII