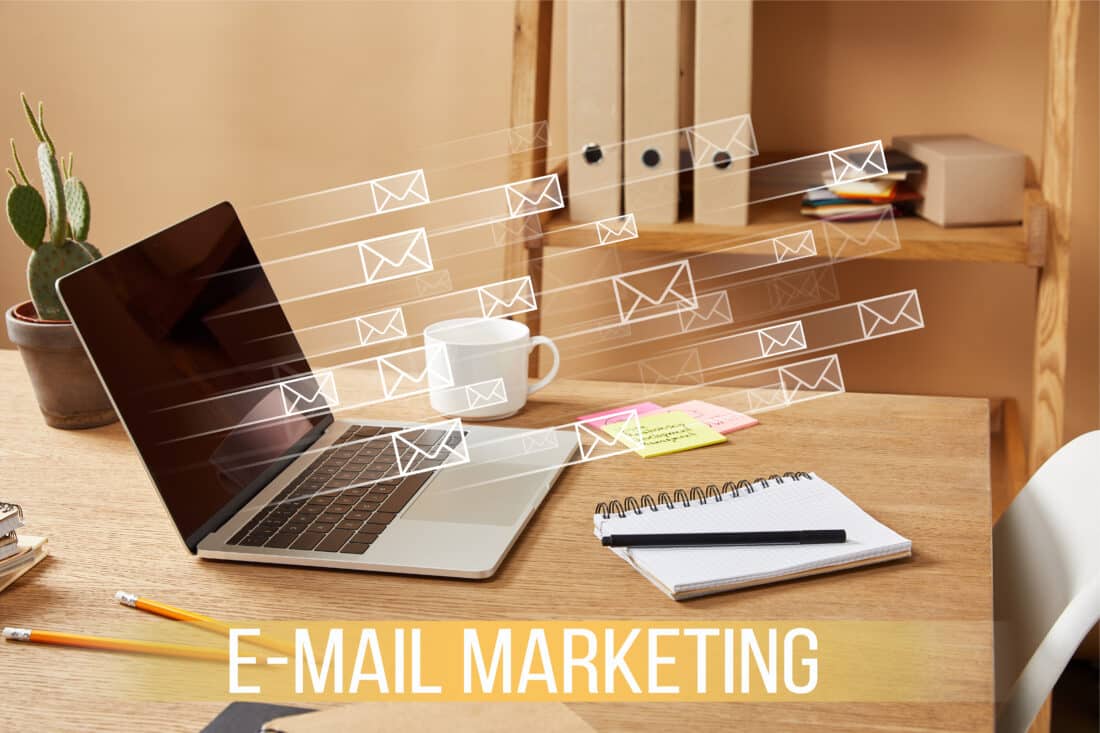 Is Your Email Marketing Legally Compliant?
Is your email marketing legally compliant? As small business owners, we try hard to get the word out about our business, products, and services. One way that has proven return on investment is email marketing. But did you know that email marketing is regulated in almost every country on the planet? And that failure to maintain compliance can cost your business tens of thousands of dollars in fines?
In the United States, the CAN-SPAM Act governs email marketing and the Federal Trade Commission enforces the provisions. Currently under the CAN-SPAM Act, each individual email is subject to penalties up to $46,517! Luckily, it isn't hard to ensure your email marketing is legally compliant.  The guidance from the FTC is pretty clear.  In order to be compliant with the CAN-SPAM Act, follow these seven requirements sourced directly from the FTC:
Use accurate header information.
The "From," "To," "Reply-To," and routing information in your email must accurately identify the person or business who initiated the message.  You can often tell phishing email because the name of the person purportedly sending the email in the body of the email does not match the email address in the "from" section of the header. This is a violation of the CAN-SPAM Act!  Report it to the FTC at [email protected].
Avoid click-bait subject lines.
The subject line of your email must accurately reflect the content of the message. It's fun to use clever and catchy subject lines designed to get your recipient to actually open the email; just make sure that your message actually covers whatever is in that subject line in the body of your email.
Admit that it's advertising.
Disclose clearly and conspicuously that your email message is an advertisement. This can be as simple as text at the bottom of the email stating, "This advertisement was sent by (your business name here)."
Provide a valid physical address.
Every marketing email sent in the United States is legally required to have a valid physical address at the bottom of the email. This can be your home address, business address, a United States Postal Service post office box, or a private mailbox registered with a commercial agency.  It cannot be a virtual address that collects mail electronically.
Provide an Opt Out mechanism.
Your email must include a clear and simple way for the recipient to opt out of your email list. This is legally limited to a response to the email itself or a single web page that requires only the email address that is opting out. You cannot require a name or reason.
Handle opt-out requests promptly.
You must honor any opt-out request within 10 business days. Once you have removed someone from your email list, you may not add them back unless they specifically opt-in.
Monitor work done on your behalf.
Both your business and the platform or person actually sending the message on your behalf are legally responsible for any violation of the CAN-SPAM Act. If you are using a third party to create your content or manage your email marketing, review emails before they go out!  And don't circumvent the protocols set up by your email platform. They are there to make sure your email marketing is legally compliant.
As you can see, the requirements are easy to understand and easy to implement. So save yourself the heartache and woe of a notice from the FTC.  Remember that EACH INDIVIDUAL EMAIL is subject to penalties up to $46,517 so make sure your email marketing is legally compliant today!