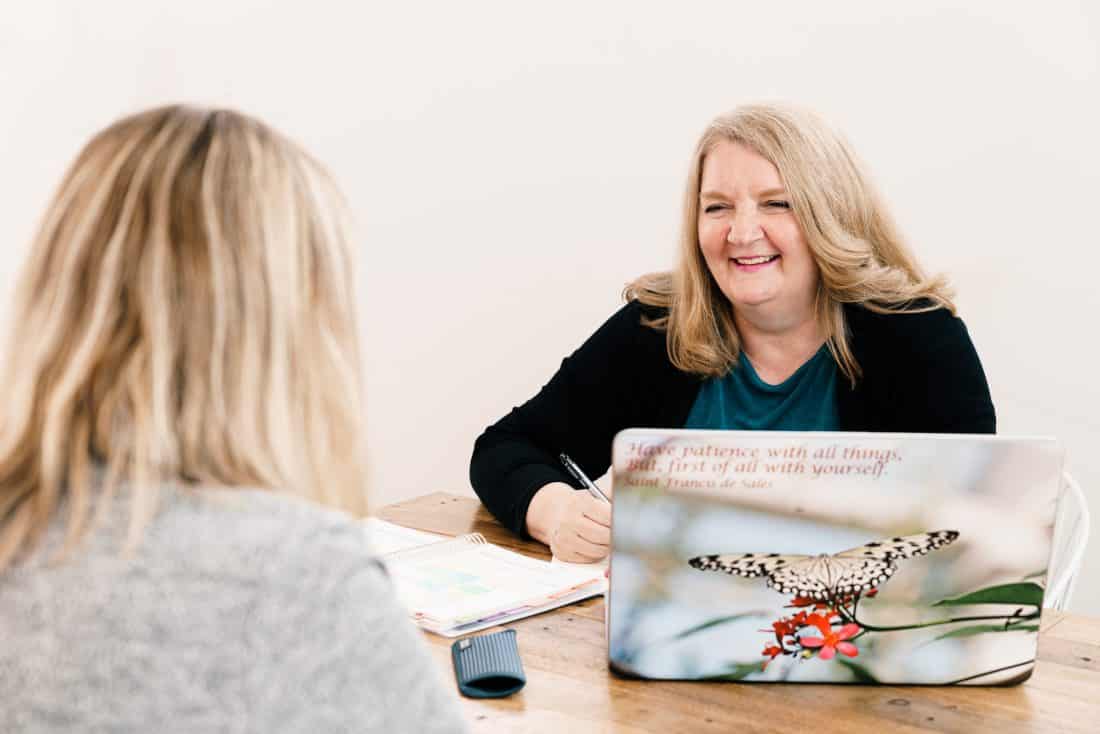 Does Your Small Business Need an Attorney?
Does Your Small Business Need an Attorney?
I'm often asked, "Do I really need an attorney? I'm just a small business (or solopreneur)." Since I AM an attorney, you can guess my answer. Well, okay, if you can't guess, it's an unqualified YES! I firmly believe that every small business should consult with an attorney. Preferably before they even start offering their goods or services to the public. It has nothing to do with assuring my job security. It has everything to do with assuring the security of your business over the long haul. Even if you are already months or years into operating your business and never sought the advice of an attorney, NOW is a good time to get a legal check-up!
Before you completely discount my point of view on this matter, hear me out.
Many small business owners think hiring an attorney is expensive, complicated, and possibly even intimidating. If this is your experience, let me suggest that you haven't found the right attorney for you.
So the small business owner doesn't talk to an attorney. That is, until they run into a legal problem (e.g., getting sued by a client) and find themselves in over their head. Here's the rub; the more successful you are and the longer you remain in business, the greater your risk of eventually be sued by an unhappy customer or client. Don't wait for that particular stinky pile of poo to hit the fan! I urge you instead to consider legal help a necessary business expense. Just like business insurance, a bookkeeper, or the tools you use every day. That investment in your business will save you money and help maintain the health and viability of your business.
While you don't need an attorney for every little thing, as Benjamin Franklin wisely counseled, "an ounce of prevention is worth a pound of cure." Read on to learn what you can realistically do on your own, and when the assistance of an attorney can be beneficial.
You Can Do This!
Some things are simple enough to learn if you spend the time. The caveat here is that you must read the instructions and the self-help resources! Don't just fill out a form and then pray you did it right. That said, when you are starting out and have more time on your hands than cash in your account, here are some things you can learn to do on your own to save on attorney fees:
• Write your business plan. The Small Business Administration offers some templates. I have a free challenge on my Facebook Group.
• Brainstorm a list of business names.
• Research your chosen name availability. Make sure you review for existing trademarks on the USPTO website as well as your state's business directory. If you don't know how to do these tasks, get your attorney involved.
• Purchase a domain name for your website.
• Check with your municipality and state for any needed licenses or permits.
• Obtain an EIN from the IRS if needed.
• Open a business bank account and/or credit card account.
• Bind business insurance coverage if needed.
• Set up your bookkeeping systems.
• Create and order business cards.
• Set up a website.
This list is by no means exhaustive. But it is illustrative of what you can accomplish without any help. Even so, you may find some of these tasks daunting enough that hiring professionals such as an attorney, accountant, bookkeeper, or graphic designer is well worth the expense.
When You Need a Business Attorney
There are other traditionally legal tasks that some savvy small business owners handle on their own. These may include buy/sell agreements, contracts, business formation, and the like. But businesses are not all the same. Cookie-cutter downloadable templates don't take any of the unique aspects of your business into consideration. I caution that if proactive risk mitigation is the goal, the money you spend up front getting legal help can save you a bundle down the road. If you wait until you or your business is sued, the easily preventable damage is already done. Now you are saddled with the nightmare of litigation and the associated attorney's fees, court fees, and damages (not to mention the huge drain on your time and sanity) to fix the problem; all of which cost significantly more than preventing the problem in the first place!
I advise consulting an experienced small business attorney to:
• Choose the correct legal structure for you and your unique business proposition. And for drafting the Operating Agreement or Partnership Agreement. A poorly drafted agreement can create unintended (and undesirable) consequences.
• Draft or review Buy/Sell Agreements if you are purchasing an existing business.
• Review commercial lease agreements.
• Draft your initial services agreement and independent contractor agreement – these can be created as templates specific to your business that are easily altered for different client needs, so you don't need an attorney to draft every single agreement you enter – just get a few solid foundational documents.
• Provide website policies that are compliant with regulations and tailored to your unique business needs.
• File copyright and trademark applications. These may seem simple enough on the surface, but I've had too many clients come to me for help after filing on their own. They simply don't know what to do when they receive an office action requesting changes or corrections to their application.
• Get the right policies in place before you bring on that first employee! There are a lot of laws regarding employee rights in the workplace. Make sure you know what they are and that you are set up for compliance.
Again, this is a far cry from an exhaustive list, but I think you get the idea. If you have questions, it is best to ask an attorney and get it right than to take your chances and pay for it later.
Use a Business Attorney Before You Think You Need One
Your business attorney can help you ensure that you are in compliance with the laws and regulations applicable to your business. She can also help you issue spot potential legal concerns well in advance of them becoming legal problems. Rather than a one-off transactional engagement, you actually want an ongoing relationship with your business attorney. This allows the attorney to get to know you and your business well, and provide advice uniquely tailored to your business. An attorney that specializes in small businesses and solopreneurs may offer this ongoing relationship at a flat rate or reasonable monthly fee. It doesn't hurt to ask!
Get the peace of mind of knowing that your business is legally healthy and positioned for success. Talk to your small business attorney today.